Scottsdale, AZ board-certified plastic surgeon, Dr. John Williams, has treated hundreds of men with gynecomastia over the past 20 years with amazing results. Thus, he can successfully restore a man's confidence by creating a masculine chest appearance through the removal of breast tissue or fat that is causing the enlarged breast. Gynecomastia often starts in puberty, and can be caused by hormonal imbalances. Other causes of gynecomastia include anabolic steroid use, excessive marijuana use, obesity, or side effects of certain medications. Male breast reduction surgery involves reducing the size of the breast by either directly removing the gland through a small incision under the areola or by removing fat in the chest with liposuction (or a combination of both techniques). The procedure is done as an outpatient and so most men are back to work within a few days.
Gynecomastia Reviews
"Yesterday, November 21 2014 I met with Dr. John Williams for a one year follow up on my surgery in addition to a facial with his aesthetician.Another great experience. I have a lot if facial skin damage from sun, alcohol, and tobacco. OTC products aren't usually strong enough to repair and prevent further damage so the consultation was very informative.Dr. Williams mentioned that more men are considering various procedures, when in the past most men would just ignore something they weren't happy about. Gynecomastia is one of those conditions that seems prevalent these days and many men are discovering this embarrassing physical condition is easily repaired by a skilled surgeon.Anybody, male or female, will be incredibly comfortable visiting with Dr. Williams to have any issues evaluated. The comfort level in this office is the highest of anywhere I I've ever been. Just a simple consult puts a positive outlook on many conditions."
- R.M. /
Yelp /
Nov 22, 2014
"Man Boobs Bye Bye - Scottsdale, AZ - For this procedure I did not get any other consultations or opinions. My reason for this being after he performed the abdominoplasty I am completely comfortable and confident with his demeanor, skills, attitude, professionalism, and ethics.His fees are very reasonable, his office staff are comforting.I am completely comfortable with my decision, not even the slightest hint of second thoughts or apprehension. Dr. Williams is THAT good. - - I was at John L. Williams office today for pre-op consult and off the cuff (because I had been reading about Gynecomastia on REAL-SELF) asked about my chest. Even though I work out It is still flabby and not flat. So after a few minutes of examination he said on a scale of 1-10 I am a 3 with breast tissue and would also benefit from lipo of the chest.So we are also doing this procedure since I know I will regret not asking about it and doing something about it later on.When I got fat right at the same time as puberty set in my breasts grew thick and almost pointed. That was not a good time in life to gain wait as it is common for pubescent boys to have enlarged breast for s period of time during puberty, but getting fat simultaneously made a mess.I lost 50 pounds a while ago, gained 15 in muscle, and had abdominoplasty which is another review. Its been over a year and I work out lifting weights with full commitment. My pecs have thickened immensely from exercise and I started working on my back muscles.I had a friend photograph my back so I could track the muscle development and that is when I saw all of the looses flesh on my flanks, backside and down my butt. So I am scheduled for posterior lipectomy (male butt lift) surgery this Friday October 11, 2013; in addition Dr. Williams will remove the glandular tissue and lipo the chest area.I figure if I have worked this hard to build the muscle of the pectoral region I might as well have it look good. The additional cost is $2500.00 since I am combing it with the butt lift (different review).Pictures will post soon."
- A. /
RealSelf /
Oct 07, 2013
Previous
Next
Men who are self-conscious because of larger than normal breasts are candidates for this surgery. Dr. Williams will provide a thorough assessment to establish if gynecomastia is the condition causing the enlargement. Men should be at or near a healthy weight and have relatively good skin tone. If the excessive breast tissue has stretched the skin, a skin tightening technique will be incorporated during the surgery.
You may be a good candidate for male breast reduction if:
you are healthy and within a normal weight range
medications or alternative medical treatments cannot correct your condition
you have realistic expectations
you are bothered by the size of your breasts
Dr. Williams will discuss expected outcomes and can determine which procedure will produce the best results during your initial consultation.
During surgery, Dr. Williams will directly remove the enlarged breast gland through a small incision under the areola or perform liposuction to remove excess fat. For extreme cases, additional surgical consideration may be made such as a breast lift or nipple repositioning. It is normal to have bruising and swelling around the chest area for the first couple of weeks. A compression garment must be worn for about 4 weeks to help with reshaping and healing. Men who suffer from gynecomastia often want to begin lifting weights to help accentuate the overall outcome. This is encouraged, however must be avoided for at least 6-8 weeks or until clearance has been given by our staff.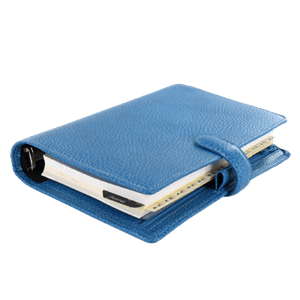 Plan Your Procedure
Average Cost

$6,000

-

$8,000

Recovery Time

3-4 weeks

Average Procedure Time

2-3 hours

Post-op Follow-up

3 months

Procedure Recovery Location

Out-Patient
Contact Us
If you have lived in fear of taking your shirt off at the pool and exposing your chest due to gynecomastia, we encourage you to call Dr. Williams' office and schedule a consultation. Our practice has been providing amazing outcomes for countless men for over 20 years, and will be happy to develop a tailored surgical plan to address your specific case.