BOTOX is a popular nonsurgical procedure at John Williams MD, Plastic Surgery. This injectable treatment temporarily reduces or eliminates frown lines, forehead creases, and crow's feet near the eyes. BOTOX is the cosmetic form of botulinum toxin, and is the most common cosmetic treatment performed in the United States. The toxin blocks the nerve impulses, which temporarily paralyzes the muscles that cause wrinkles. There is no downtime. In addition, this is not surgical procedure. While many other offices have nurses or medical assistants administer BOTOX, our board-certified plastic surgeon, Dr. John Williams, performs all injections himself. Patients who come to our Scottsdale, AZ plastic surgery office to receive BOTOX injections every 3 – 4 months, usually set up their appointments months in advance because they love their results and want to maintain their refreshed look.
BOTOX® Reviews
"I interviewed 8 surgeons over 3 days regarding some physical issues I had related to my body after lifestyle and fitness changes. Mildly my body did not look how I felt. I was hoping those "non-invasive" "one day only" procedures would fit my needs but after interviewing 2 of those guys and hearing their hopeful promises I knew my needs and wants would require something more extensive. Dr. John Williams was my final interview and I immediately knew, man to man, that this was ...the Board Certified surgeon for me; and I didn't care what the cost would be. I was initially embarrassed to tell people I had plastic surgery but I soon realized that many people, especially guys, don't consider this option and work tirelessly in the gym to discover diet and exercise can only do so much. All of my 3 procedures are described in detail on REALSELF under my name ABSCAPE. In this review I just want readers to know assuredly you will not be intimidated, worried, nor disappointed even with a free consultation. But get some Botox while you're there! Here's the gem of my entire experience with this practice: the costs were lower than all of the other surgeons in Arizona! and there were no hidden fees. Fall in love with you're mirror again, without clothes on. Call Dr. Williams."
- R.M. /
Facebook /
Oct 08, 2015
"Recovering Alcoholic, Ex-smoker, Sun Exposed Male Yearning to Repair and Arrest Skin Damage. Scottsdale, AZ - The skin care specialist works for Dr. Williams. I was there for consult for Juvederm and Botox and to get the facial with skin care recommendations and advice. - - I really needed advice on skin care. After I quit drinking and smoking I noticed the visible damage to my face, and wanted advice on where to go from here. I made an appointment with my plastic surgeon's aestheticision and underwent a mild peel with a series of serums, Retinol, and moisturizers and a whole lot of education on daily skin care regimens.The session was worth the time and cost. I figured that OTC lotions and potions are not as beneficial as high grade products, but I did learn some cost saving remedies."
- A. /
RealSelf /
Nov 23, 2014
"My Best Friends Girl Wanted Botox and Juvederm, I Decided to Join Her - Scottsdale, AZ - Dr. Williams has an honest personality making a guy like me feel at ease and actually excited for the willingness to something like this. Dr. Williams is down to earth, realistic, and encouraging. I see why his female patients are so fond of his sincerity, and I guarantee he's an expert at making men in his care appreciate a professional and caring comfort zone. - - I'm a 55 year old male that has completed a few procedures for "post weight loss" consequences (see my other reviews) when my bestvfriend's girl asked me about Botox. I told her I didn't know much but asked the aesthetician who used to practice in my plastic surgeons office. She told me what she knew, the pros, cons, and cautions. So I found a coupon for Botox and Juvederm at a local spa and of course read all I could on REALSELF. I was at Dr. John Williams office for my one year post op photos and asked him about it all. Not only did he perform Botox regularly, he also said he'd do it a lot less than the coupon price. A few days later I was taking a selfie with an iPad and realized my forehead was falling down between my eyebrows. I decided to join her and try it out.We went to my plastic surgeons office and he explained why it's best to avoid coupon deals at spas, since the active shelf life of the solution is so short.He injected Botox in my middle forehead and filled the labial lines down both sides of my mouth. The needles are so tiny I hardly felt them.5 days later my frown is almost completely gone. I have frowned since I was a kid simply because I went so many years needing eyeglasses and couldn't see clearly so I squinted. I'm a happy guy but frowning is just a habit.It's been three weeks now and I think it's amazing how these products work. Dr. John Williams is the artist who knew where and how much to inject. I think guys should really consider this age erasing procedure."
- A. /
RealSelf /
Jan 29, 2015
"To whom it may concern; I would highly recommend Dr. Williams. I am a PACU RN and work with numerous surgeons, some in plastics. I've used Dr. Williams services for Restylane injections in addtion to Botox. In the past 7 years I have been to and used 3 other Dr.'s for these mentioned procedures; none can hold a candle to Dr. Williams technique. He makes minimum in his injection sites. Please note the importance of this as the ultimate result regarding the Restylane is smooth and evenly distributed rather than bumpy. I have been very pleased and plan to continue with him for my injections plus I plan some other procedures in the near future. I have recommended Dr. Williams to several friends and they too have been very pleased, thus I do not hesitate to recommend Dr. Williams to any of you. Signed, Most seriously. NCB RN"
- N. /
Kudzu /
Jan 30, 2016
"Dr. Williams and his staff are the best! I've been to the office for non-surgical services (Botox, dermaplaning, and a facial) and had a great experience. Dr. Williams did the Botox injection himself and explained how the muscles of the face work, how Botox works on the muscles, and what kind of results I could expect. The injections were pretty much painless, and I've been loving the results! Dr. Williams' demeanor is professional but also very real - he's an easy person to talk to, and really listened when I spoke. I had dermaplaning and a facial with McKenna, the medical aesthetician at the office. The experience was fantastic from start to finish. She also explains each step of the process, and doesn't just sell you on products and services - she made a specific recommendation for a product for me that was based on my skin and my habits. My skin has never looked better. Nicole is the office manager and is just as amazing. She's warm and friendly, and adds to phenomenal experience. She's also easy to talk to, and makes you feel like a friend, and not a patient. I am considering a breast reduction surgery this year, and will definitely be scheduling it with Dr. Williams. His attention to detail during a Botox injection speaks volumes on the level of care I can expect when he does my surgery."
- R.M. /
Google /
Feb 20, 2016
Previous
Next
During the initial consultation, the forehead and the crow's feet area will be assessed so that the appropriate amount of BOTOX can be determined. Wrinkle location, depth and quantity will help determine the appropriate dosage. Most patients require anywhere between 15-50 units of the medication. The patient will feel a small prick as the injection is made through the skin by a fine needle. Discomfort is minimal.
After their BOTOX treatment, patients are able to return to their normal activities. There will be some mild swelling and redness, but this is minimal and goes away within 3-4 hours. It is important for patients to avoid exercise for 4-6 hours after a treatment. Results following BOTOX are most apparent around day 5-7. At this time, patients will notice that their foreheads are smoother and that wrinkles will have decreased significantly.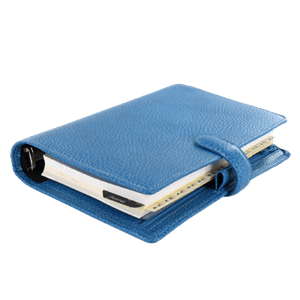 Plan Your Procedure
Recovery Time

1 day

Average Procedure Time

15 min

Post-op Follow-up

3 months

Procedure Recovery Location

Out-Patient
Contact Us
Get Your Facial Glow Back
BOTOX is a fantastic way to look softer and younger without surgery. Men and women who wish to decrease facial wrinkles and lines may be candidates for this treatment. Results will last for several months, and sometimes longer for many of our patients. If you are ready to try out the injection that has changed the lives of millions of people, call our office today and talk to our staff about the wonders of BOTOX.
Related Procedures