About Laser Skin Resurfacing
Laser skin resurfacing at John Williams Plastic Surgery is a noninvasive cosmetic procedure that utilizes pulsating beams of light to remove damaged skin cells layer by layer. The procedure is great for addressing facial wrinkles and lines and for diminishing skin flaws, including acne scars, pigmentation, and other issues. Also referred to as a laser peel, laser skin resurfacing with LumenisM22's ResurFX is a great procedure for people who want softer, clearer, youthful-looking skin. Depending on the condition of your skin, the treatment may be customized accordingly. There is little recovery time associated with this procedure and patients typically enjoy great results after just one session. Any questions or concerns may be discussed with Scottsdale, AZ plastic surgeon Dr. John Williams or a member of our team during your consultation.
A Photofractional treatment is a total facial rejuvenation procedure designed by LumenisM22 to treat hyperpigmentation, sun spots, fine lines, and uneven skin tone. Photofractional treatments are minimally invasive and allow patients to return to their daily activities faster than other comparable skin rejuvenation options. The secret is the combination of two powerful technologies, ResurFX and Universal IPL. The two technologies combined work to improve discoloration, tone, texture, and elasticity by stimulating the production of new collagen and elastin fibers deep within the skin.
Reviews
"Words can not express how truly happy I am with my whole experience! I have wanted this surgery for years, but never thought I would actually voluntarily have someone cut me open. Trust in someone to do that is HUGE! Dr. Williams put me at ease immediately. After meeting and speaking with Dr. Williams I knew I was in good hands! He explained the whole process and everything I should expect (good and bad). If I had known about him before I wouldn't have waited so long! His whole staff is fantastic, especially Adriana! Thank you for EVERYTHING! It's been a month, I know I have a long way to go till I'm all healed, but I am already so very happy with the results! If you are looking for a great surgeon look no further!"
- K.L. /
Google /
Sep 22, 2018
"When you place yourself if the care of others, it's nice to feel confident and safe. This is what I found in Dr. William's office. He gives his professional opinion and lets you make an informed decision. Dr Williams also gives you options, helping you to feel your best. Stephanie, is the aesthetician who has been wonderful, she helps you to look better at any age. She explains the procedures and lets you decide what will work best for you. When she does a treatment she takes her time, explaining along the way what she is doing and why.Dr. Williams and his staff are truly "Scottsdale's best"!"
- N.N. /
Google /
Sep 21, 2019
"I am beyond thrilled with the procedures I had done with Dr Williams. I'm January I had a tummy tuck and I loved it so much that I had some additional lipo done last week. Both experiences and follow up were great. His staff is wonderful as well. Beyond happy with the results!"
- L.L. /
Google /
Jun 11, 2020
"I am beyond thrilled with the procedures I had done with Dr Williams. I'm January I had a tummy tuck and I loved it so much that I had some additional lipo done last week. Both experiences and follow up were great. His staff is wonderful as well. Beyond happy with the results!"
- L.M. /
Yelp /
Jun 04, 2020
"amazing surgical experience - From the moment I met Dr Williams and his staff I felt very at ease. I went to have an explant and a lift after having trouble with my implants and hating them for 10 years. Dr. Williams listened and was very thorough and has a great bedside manner. My Dr recommended him and she was spot on. I had my explant and lift March 15th and I have had limited pain and have not needed pain medicine only Advil. He is very gentle and precise! I am so impressed and couldn't be happier even at 3 days post op! If you are considering a Dr, go see Dr Williams and his staff!!! They are amazing!!!"
- R. /
RealSelf /
May 19, 2020
Previous
Next
Fractional laser skin resurfacing with ResurFX is geared toward any male or female in Scottsdale, AZ who is unhappy with their overall complexion. If you have skin damage caused by the sun, acne scars, age spots, wrinkles and fine lines, pigmentation, or redness troubles, ResurFX can help correct these cosmetic flaws. Also, it is wonderful if you have a rough texture, scaly patches, or other irregularities. This treatment isn't suggested if you have very dark skin tones or active acne. In addition, it is important to understand that there is a recovery period associated with these laser treatments. Some patients, based on their skin condition, may need up to 2 – 3 weeks for total recovery and results.
Your treatment will be tailored to your unique needs and skin type. If you have a more intense treatment, you may be asked to use a retinoid product for 2 – 3 weeks before your laser procedure. This helps prep the skin for maximum results. A member of our team will apply topical anesthesia to your skin prior to your procedure to help you remain comfortable during your ResurFX treatment. For the full complexion or more intense laser treatments, another type of sedation may be used. Throughout the procedure, you will relax in our treatment chair while the ResurFX laser passes over your skin, precisely targeting specific areas.
We may apply a soothing product or skin protectant to your skin after your treatment. Your skin will appear red, and there may be some irritation and swelling. These symptoms subside in a few days, and the peeling process will last over a 3 – 5-day timeframe. Patients are free to return to their activities as they feel ready. If your treatment will be a more intense one, your healing may take longer. All patients should limit their UV exposure after their laser treatment and use sun protection frequently. For all peel intensities, the skin will naturally flake, crust, and peel away. It is crucial to avoid interfering with the recovery process to prevent scarring and to shield your face from environmental exposure. After the peeling process has been finished, the treated skin will feel softer while looking clearer, rejuvenated, and younger.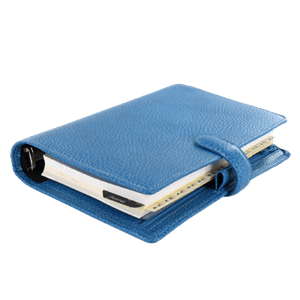 Your treatment with ResurFX fractional laser skin resurfacing offers excellent results if you are hoping to attain a more youthful complexion. If you are curious about laser treatments and want to hear more about them, as well as other nonsurgical procedures John Williams Plastic Surgery offers, we invite you to contact our office in Scottsdale, AZ today to schedule a consultation.