As one of the most common plastic surgery procedures, liposuction can be performed on specific areas of the body, and neck with great success. Scottsdale, AZ board-certified plastic surgeon, Dr. John Williams, performs this procedure by removing excess fat to slim the hips and thighs, flatten the abdomen, shape the arms, or eliminate a double chin. Ideal patients are men and women of normal weight who want to improve their body contour. While liposuction is not a weight loss surgery, it can sometimes be the only way to eliminate fat deposits that do not respond to diet or exercise.
Individuals of nearly any age may undergo liposuction, but those with good skin elasticity will achieve the smoothest contour after the fat has been removed. Liposuction can be performed on several areas of the body at the same time and in conjunction with other cosmetic surgical procedures. Every patient has different needs and aesthetic goals, and a private consultation with Dr. Williams will help gain clarity on the best possible approach to meet your aesthetic objectives.
Liposuction Reviews
"I had liposuction done 11 years ago. When it was done, there was an area on my stomach that did not have a good result, I was left with a lumpy area and a concave area. This is something that was not major but bothered me for years. I had visited a few plastic surgeons over the years to try to get it addressed. One told me he didn't want to do it because he didn't want to book the surgery room for something so minor. Another one told me he couldn't fix it. I went to Dr. Williams and he took my concern seriously and said he could fix it. Further he indicated he could take care of it using local anesthesia and a small incision in my belly button, which is what I was always hoping to do. I had the surgery a week ago and the results are exactly what I'd hoped for! I had no pain after and minimal bruising which is already gone. The professionalism of Dr. Williams, his staff and the staff at the surgery location were all exceptional. I would highly recommend Dr. Williams and I will be using him for any future cosmetic concerns I might have."
- L.T. /
Google /
May 13, 2016
"Just had a tummy tuck, breast lift with a reduction, and some liposuction done 3 weeks ago. Dr. Williams is a surgical genius. My results are already awesome and I can't wait to see how much better they are going to be as the minimal swelling continues to go down. Highly recommend this doctor and his office."
- E.D. /
Yelp /
Jan 28, 2021
"Just had a breast lift with a reduction, a tummy tuck, and liposuction done 3 weeks ago. I am healing and progressing so well with no bruising and minimal pain. Dr. Williams is a surgical genius. I am so relieved that I chose him to do my procedures. I am so happy with the initial results and can't wait to see how much better they continue to get. The office staff has been amazing and Dr. Williams after care has been great! I'm super happy with everything."
- E.D. /
Google /
Jan 28, 2021
"Dr Williams is a GREAT Surgeon. I had several procedures done and each of the procedures went Very Very well and I was Very HAPPY with each of them. Dr. Williams is Wonderful to work with and he will always treat you with respect. I would Highly Recommend anyone looking to have any kind of procedure done, to go and see Dr Williams. He will take GREAT Care of you. He Is The BEST!!!!!!!!"
- K.R. /
Google /
Sep 15, 2018
"This review is long overdue. After having two kids and going through the cycles of gaining weight and losing it, 80 pounds with my first, and 40 with my second while I gotten below my pre baby weight I couldn't get back to my pre baby body. That's when I decided to explore a mommy make over. I did my research and met with a couple surgeons in the valley and while they were all very skilled and highly recommend I hadn't found the right one and was about to give up. That is when a friend in the medical profession recommended Dr Williams. From the moment you walk into his office his staff is 100 percent welcoming an puts all their focus and attention on to you. As soon as my husband and I met Dr Williams we knew we had found my surgeon. There was an instant level of comfortability with him. He took the time to listen to what I wanted out of my surgery and then made a number of recommendations. As we were talking through the process I could tell he was meticulous, thorough, and wanted to make sure my satisfactions his patient was priority number one. He spent as much time as we needed going over the process and answering any questions that we had. The morning of my surgery he met with my husband and I and once again answered questions we had, his approach and kindnesses put me at ease as I was very nervous. He even personally called my husband and updated him on the surgery after a long 7 hour procedure on a Friday when most people are looking to get out the door and start their weekend. After my surgery while recovering overnight one of my nurses made the remark that Dr Williams patient always have little swelling, bruising, and bleeding because compared to other Surgeons they see. Dr Williams even stopped by on a Saturday morning and made sure I was comfortable with my after care instructions and ready to go home. Fast forward 6 months and I could not be happier with my results. I have my 20 year old body back. My confidence has skyrocketed and this summer I was actually able to wear a two piece at the lake without feeling self conscious about how I perceived my post baby body looked. I am so happy I found Dr Williams. I couldn't be happier with the results. I cannot thank him and his amazing staff enough."
- K.C. /
Google /
Aug 08, 2019
Previous
Next
Liposuction is reserved for patients who are near or at their ideal body weight. It is not a solution for weight loss and should not be looked at as a weight loss method. Good candidates for liposuction are men or women who demonstrate:
A healthy skin tone with minimal to no excess or sagging skin
A reasonable and stable weight
Localized excess fatty deposits that diet and exercise cannot improve
Our acclaimed doctor will evaluate the areas of fat that you wish to improve upon. Our team will tailor an individualized treatment plan that lists the areas to address, as well as the desired amount of fat to be removed. During surgery, a device known as a cannula is inserted through the skin and gently removes fat cells. A solution containing local anesthetic and epinephrine is introduced beneath the area of concern to help minimize bleeding, bruising and overall patient discomfort. Controlled removal of fluid and fat is accomplished in layers to produce an improved contour. During liposuction, a pump helps control how much fat is removed and at what speed. A thin layer of fat is left beneath the skin to maintain a smooth appearance without divots or dimples.
Liposuction is an outpatient procedure that is performed under general anesthesia. The results will not be evident for several weeks as there will be some swelling after surgery. Compression garments will be required to control the swelling and to help the overlying tissues adapt to the new contour. Patients can return to light activities within 1-2 weeks and can expect a full recovery within about 4-6 weeks. Final results of liposuction typically take 9-12 months depending on skin quality and tone. Liposuction does leave a small scar where the cannula was inserted, but it is not noticeable once it fades over time.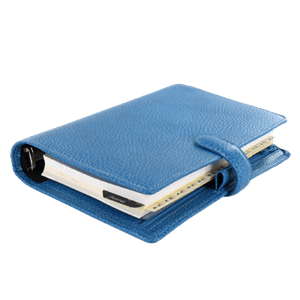 Plan Your Procedure
Average Cost

$5,000

-

$8,000

Recovery Time

48 Hours

Average Procedure Time

1-2 hours

Post-op Follow-up

3 months

Procedure Recovery Location

Out-Patient
Contact Us
Liposuction is a safe and effective way to remove unwanted fat from the body. If you are battling pesky bulges and areas of fat and are ready for a little assistance to help achieve the look you want, we encourage you to schedule a consultation with our surgeon to learn how liposuction can benefit you. Our talented staff will discuss the various options and create a tailored approach specific to your aesthetic goals.
Related Procedures