Many men and women desire a rounder, fuller bottom. It is not uncommon for our patients at John Williams, MD Plastic Surgery in Scottsdale, AZ to inquire about procedures and treatments for lifting the buttocks' skin. During a butt lift surgery performed by our board-certified plastic surgeon, excess skin is removed and the tissue on this area is lifted and tightened to create a curvaceous, toned appearance. Patients may consider combining surgeries with the butt lift surgery, such as liposuction, thigh lift, or tummy tuck to balance their body's shape and proportions.
Butt Lift Reviews
"Man Boobs Bye Bye - Scottsdale, AZ - For this procedure I did not get any other consultations or opinions. My reason for this being after he performed the abdominoplasty I am completely comfortable and confident with his demeanor, skills, attitude, professionalism, and ethics.His fees are very reasonable, his office staff are comforting.I am completely comfortable with my decision, not even the slightest hint of second thoughts or apprehension. Dr. Williams is THAT good. - - I was at John L. Williams office today for pre-op consult and off the cuff (because I had been reading about Gynecomastia on REAL-SELF) asked about my chest. Even though I work out It is still flabby and not flat. So after a few minutes of examination he said on a scale of 1-10 I am a 3 with breast tissue and would also benefit from lipo of the chest.So we are also doing this procedure since I know I will regret not asking about it and doing something about it later on.When I got fat right at the same time as puberty set in my breasts grew thick and almost pointed. That was not a good time in life to gain wait as it is common for pubescent boys to have enlarged breast for s period of time during puberty, but getting fat simultaneously made a mess.I lost 50 pounds a while ago, gained 15 in muscle, and had abdominoplasty which is another review. Its been over a year and I work out lifting weights with full commitment. My pecs have thickened immensely from exercise and I started working on my back muscles.I had a friend photograph my back so I could track the muscle development and that is when I saw all of the looses flesh on my flanks, backside and down my butt. So I am scheduled for posterior lipectomy (male butt lift) surgery this Friday October 11, 2013; in addition Dr. Williams will remove the glandular tissue and lipo the chest area.I figure if I have worked this hard to build the muscle of the pectoral region I might as well have it look good. The additional cost is $2500.00 since I am combing it with the butt lift (different review).Pictures will post soon."
- A. /
RealSelf /
Oct 07, 2013
"I just met with Dr. Williams for a one year follow up of my first procedure (abdominoplasty) and a consultation on a possible second procedure (buttock lift). Dr. Williams is such a down to earth skilled surgeon who refuses to out-price his work out of the affordable market that I don't need to compare Board Certified plastic surgeons ever again. I am scheduling the second procedure for October, 2013 after meeting with him this week. I have a lot of excess skin on my back waist area that is a result of weight loss and will not "go away" with diet and exercise. Most men don't care how they look or are afraid to even thinking about plastic surgery. 5 minutes with Dr. Williams and the shame is gone and replaced with hope."
- C. /
Kudzu /
Jan 30, 2016
Previous
Next
A surgical butt lift is reserved for patients who have loose, hanging skin on and under the buttock. Weight loss patients are usually great candidates for this procedure because once the weight has been lost, the skin typically does not shrink back to its natural state. This surgery removes this skin and creates a normal appearance.
Butt lift surgery typically consists of incisions made on top of the butt cheeks. During the procedure, any loose or hanging skin will be cut away and the remaining skin will be lifted and pulled securely into a new position. Sutures are used to securely hold the skin in its new position. In some cases, liposuction may be needed to remove existing, unwanted fat pockets. After the healing process, there will be scarring, however, it will not be visible because of the placement of the incisions.
Taking approximately 3 hours to fully complete, butt lift surgery is an outpatient procedure generally performed under general anesthesia. There will be bruising and swelling near the incision area and walking will be difficult the first few days after surgery. A full recovery from this surgery usually takes between 3-6 months. With a healthy lifestyle and diet, the surgical results should last a lifetime.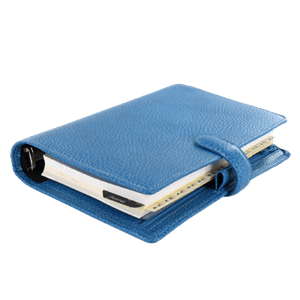 Plan Your Procedure
Average Cost

$9,000

-

$12,000

Recovery Time

4-6 weeks

Average Procedure Time

3-4 hours

Post-op Follow-up

6 months

Procedure Recovery Location

Out-Patient
Contact Us
A surgical butt lift can create dramatic improvement to the rear-end, especially for weight loss patients seeking to finalize their personal transformation. This surgery creates a tighter butt, a shapelier silhouette, but more importantly, it allows patients to be free to wear the clothes they desire, move about more freely, and exercise without having a saggy butt. For more information on this skin tightening procedure, we invite you to call our plastic surgery office today and schedule your consultation.
Related Procedures