The goal of a breast augmentation and breast lift is to improve the shape of the breast by correcting sagging as well as adding fullness to the breast with an implant. Silicone or saline implants can be used to accomplish these goals and this procedure is commonly done as an outpatient.
Breast Augmentation With Lift Reviews
"I cannot express enough how much Dr. Williams has changed my life. I had always struggled with my weight, even as a child. I had recently lost a significant amount of weight but was still not happy with what I was seeing in the mirror. There was a lot of excess skin. I tried exercise, wraps, sculpting, nothing helped. Even though my weight and size reflected a thinner person, I felt horrible. I went for my consult with Dr. Williams and it changed my life forever. I had the tummy tuck and breast lift with augmentation. I can wear a bikini now, and it looks good! I have never been able to say that! I almost cannot believe it is my body when I look in the mirror. I know there are critics of plastic surgery. My experience was AMAZING. Dr. Williams and his staff did an excellent job! I am not sure they realize the impact they had on my life and I cannot thank them enough. Even if your skeptical, call. It could change your life too."
- R.C. /
Google /
May 26, 2018
"Dr. Williams is a miracle worker! My breast's are transformed.  I never imagined they'd look this good.  I love that he sets realistic expectations but he exceeded what I thought would happen. I feel so blessed to have found him.  I will never use another plastic surgeon."
- C.C. /
Yelp /
Sep 25, 2018
"This review is long overdue. After having two kids and going through the cycles of gaining weight and losing it, 80 pounds with my first, and 40 with my second while I gotten below my pre baby weight I couldn't get back to my pre baby body. That's when I decided to explore a mommy make over. I did my research and met with a couple surgeons in the valley and while they were all very skilled and highly recommend I hadn't found the right one and was about to give up. That is when a friend in the medical profession recommended Dr Williams. From the moment you walk into his office his staff is 100 percent welcoming an puts all their focus and attention on to you. As soon as my husband and I met Dr Williams we knew we had found my surgeon. There was an instant level of comfortability with him. He took the time to listen to what I wanted out of my surgery and then made a number of recommendations. As we were talking through the process I could tell he was meticulous, thorough, and wanted to make sure my satisfactions his patient was priority number one. He spent as much time as we needed going over the process and answering any questions that we had. The morning of my surgery he met with my husband and I and once again answered questions we had, his approach and kindnesses put me at ease as I was very nervous. He even personally called my husband and updated him on the surgery after a long 7 hour procedure on a Friday when most people are looking to get out the door and start their weekend. After my surgery while recovering overnight one of my nurses made the remark that Dr Williams patient always have little swelling, bruising, and bleeding because compared to other Surgeons they see. Dr Williams even stopped by on a Saturday morning and made sure I was comfortable with my after care instructions and ready to go home. Fast forward 6 months and I could not be happier with my results. I have my 20 year old body back. My confidence has skyrocketed and this summer I was actually able to wear a two piece at the lake without feeling self conscious about how I perceived my post baby body looked. I am so happy I found Dr Williams. I couldn't be happier with the results. I cannot thank him and his amazing staff enough."
- K.C. /
Google /
Aug 08, 2019
"Dr. Williams is fantastic. He did a breast lift and augmentation and I couldn't be happier. I was very nervous about the procedure and the second I met him I felt at ease. I have two young kids and was concerned about the recovery but he spent the time to talk about everything with me. His office staff is so supportive and made everything easy. He is amazing and so is his work. You won't find anyone better!"
- K.W. /
Yelp /
Apr 01, 2017
"Wonderful staff! Dr. Williams takes the time and explains verbally and visually in detail for you to understand the process you'll be going through. He is also very practical which I appreciate very much. This office has it all-wonderful bedside manner, attention to detail and great communication! Oh yeah!!! AND the results are amazing!!! My husband agrees :)"
- M.H. /
Facebook /
Apr 01, 2019
Previous
Next
During this procedure Dr. Williams will perform the breast augmentation first to add the desired amount of fullness followed by the lift to remove the excess skin and correct sagging. Prior to surgery, Dr. Williams will spend a significant amount of time with each patient to review options for implant size, final breast shape and the location of the incisions.
Dr. Williams performs 3 different kinds of breast lifts depending on how much sagging needs to be corrected. The incisions can be placed around the natural border of the areola, vertically from the bottom of the areola to the natural breast fold and in the breast fold itself.
To increase breast size or to aid in shaping the sagging breast, implants are used. There are numerous shapes, sizes and textures to consider when choosing the right breast implant. Dr. Williams works with each patient to make sure the proper size and profile of implant is chosen to give each patient a customized result. Further information about this can be found on our breast augmentation procedure page.
Breast augmentation with a lift is an outpatient cosmetic procedure performed under general anesthesia. The recovery for this procedure is similar to one that occurs with an isolated breast lift, except patients tend to have additional swelling and healing time due to the placement of implants. On average, a patient can resume normal daily activities after 2-3 days, but strenuous exercises must still be avoided for roughly 4-6 weeks. Final results will usually appear within 3-6 months when the breasts have settled into their new shape and take on a natural, beautiful appearance.
Breast augmentation combined with a lift can cost between $9,000 to $12,000 depending on the extent of the surgery. Some additional considerations regarding price include the fact that if implants are used, silicone generally costs $1,000 more than saline. In addition, if the procedure is staged into separate surgeries, the cost will be increased due to having to undergo anesthesia twice, in addition to the facility and surgeon.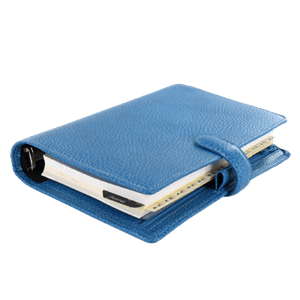 Plan Your Procedure
Average Cost

$13,000

-

$16,000

Recovery Time

1 week

Average Procedure Time

3-4 hours

Post-op Follow-up

3 months

Procedure Recovery Location

Out-Patient
Contact Us
Implants are effective in increasing breast size and helping to achieve a more youthful shape. For patients who have lost skin elasticity, an implant alone may not be able to improve the breast appearance as the weight of the implant may only worsen the sagging. In this case, a lift may be the best step in order to attain a more desirable contour. There are times when a lift can be performed without an implant and augmentation may not even be necessary. Dr. Williams will be able to determine during the consultation if implants are needed or if a lift alone will achieve the desired results.
Dr. Williams will recommend the proper type of lift depending on the amount of sagging that needs to be corrected.
It is impossible to determine exactly how long the results of a breast augmentation and lift will last. The longevity of the results depends on the patient's skin elasticity, age, weight, and the natural aging process.
Related Procedures
Related Post