Our massive weight loss patients at John Williams, MD Plastic Surgery love the dramatic results they obtain following their skin removal procedures. Scottsdale plastic surgeon, Dr. John Williams, helps patients shape and trim excess skin around their breasts, abdomen, arms, buttocks, legs, and face to look slim and toned. If you have excessive skin after weight loss call for a consultation with Dr. Williams and be comfortable with your body and finally see the results of your weight loss with a well contoured physique.
After Weight Loss Surgery Reviews
"I cannot express enough how much Dr. Williams has changed my life. I had always struggled with my weight, even as a child. I had recently lost a significant amount of weight but was still not happy with what I was seeing in the mirror. There was a lot of excess skin. I tried exercise, wraps, sculpting, nothing helped. Even though my weight and size reflected a thinner person, I felt horrible. I went for my consult with Dr. Williams and it changed my life forever. I had the tummy tuck and breast lift with augmentation. I can wear a bikini now, and it looks good! I have never been able to say that! I almost cannot believe it is my body when I look in the mirror. I know there are critics of plastic surgery. My experience was AMAZING. Dr. Williams and his staff did an excellent job! I am not sure they realize the impact they had on my life and I cannot thank them enough. Even if your skeptical, call. It could change your life too."
- R.C. /
Google /
May 26, 2018
Previous
Next
When the body loses fat, the skin in certain areas may not shrink along with the weight loss. For most patients, surgery is the only option to remove the excess skin that did not shrink with the rest of the body. The typical symptoms or conditions that result from a massive weight loss that can be treated with surgery include:
Sagging or deflated looking breasts that point downward
"Turkey neck" or loose hanging skin under the neck
Excess, hanging skin or pockets of fat around the abdomen or hips
Sagging skin and excess fat or wrinkling around the buttocks
"Bat wings" or sagging skin underneath the upper arms
Sagging skin and excess fat on the thighs and upper leg region
Many surgeons recommend a combination of procedures for a tighter, more youthful appearance. Doctors do this to increase the chances of seeing optimal results for many years to come. A few possible combinations of how surgeons combine surgeries may comprise of an upper body lift, which addresses the arms, breasts, and back, or a lower body lift, which addresses the abdomen, buttock, and hips. Dr. Williams will design the appropriate procedure combinations to optimize your results and safety.
After weight loss surgery is a serious procedure taking between 6-8 hours on average to complete, although the number varies widely due to the procedures being performed. Surgeries are performed under general anesthesia and usually requires an overnight stay in the hospital or after care center. Scarring is an inevitable part of this surgery, but our talented surgeon uses the latest scar treatment methods to help minimize this as much as possible. For many individuals, after weight loss surgery provides results that are so positive, they are life transforming.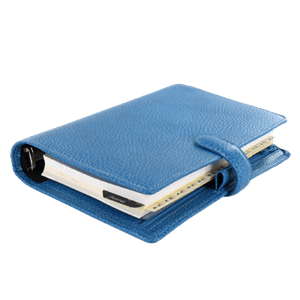 Plan Your Procedure
Procedure Recovery Location

In & Out-Patient
Contact Us
After Weight Loss Surgery FAQs
The most common areas requiring skin removal or surgical correction include the breasts, the abdomen, the arms, the buttocks and the thighs. Depending on the extent of surgical correction required, multiple stages are performed.
Due to the scope of the procedures, our team recommends that patients need to have already achieved their ideal reachable weight and be stabilized at that weight for at least 3 months. However, there are times where taking away excess skin serves as a catalyst to the weight loss process. This is the case when sagging or annoying skin stands in the way of the patient's workouts or other physical movement.
Will Insurance Cover the Cost?
In general, insurance companies do not reimburse patients for the expenses incurring from a cosmetic surgery. Our billing coordinator works hard to give accurate assessments of surgical costs as well as thoroughly exploring if insurance can cover any of the costs. Sometimes, certain insurance plans will cover the cost of cosmetic surgeries where excess skin becomes a medical issue. Since we do not accept insurance in our office, the patient will need to contact their insurance carrier directly to see if any of their expense are covered and if they may be reimbursed.
Related Procedures