Commonly found on the legs and face, spider veins are small blood vessels that branch and become visible through the skin. Caused by many factors, like age and genetics, spider veins may be blue, purple, and red, which makes them difficult to conceal. As these veins typically get worse over the years and lead to stronger visibility, it's important to seek treatment when you first notice them. To reduce the size and appearance of spider veins on the body and face, John Williams Plastic Surgery offers noninvasive laser vein removal with LumenisM22's Multi-Spot ND:YAG for Scottsdale, AZ women and men. At your private consultation, plastic surgeon Dr. John Williams or a member of our team can suggest a personalized plan based on your unique needs and goals for your laser vein treatment.
LumenisM22's Multi-Spot ND:YAG is also highly effective in the removal of pigmented lesions on the face and body, including cherry angiomas, moles, skin tags, and more. In most cases, lesions pose little to no risk to a patient's health but may cause decreased self-confidence or frustration if they are large enough to become caught on clothing. Ask a member of our team to examine your lesion to determine if treatment with laser is the right option for you.
Reviews
"Words can not express how truly happy I am with my whole experience! I have wanted this surgery for years, but never thought I would actually voluntarily have someone cut me open. Trust in someone to do that is HUGE! Dr. Williams put me at ease immediately. After meeting and speaking with Dr. Williams I knew I was in good hands! He explained the whole process and everything I should expect (good and bad). If I had known about him before I wouldn't have waited so long! His whole staff is fantastic, especially Adriana! Thank you for EVERYTHING! It's been a month, I know I have a long way to go till I'm all healed, but I am already so very happy with the results! If you are looking for a great surgeon look no further!"
- K.L. /
Google /
Sep 22, 2018
"When you place yourself if the care of others, it's nice to feel confident and safe. This is what I found in Dr. William's office. He gives his professional opinion and lets you make an informed decision. Dr Williams also gives you options, helping you to feel your best. Stephanie, is the aesthetician who has been wonderful, she helps you to look better at any age. She explains the procedures and lets you decide what will work best for you. When she does a treatment she takes her time, explaining along the way what she is doing and why.Dr. Williams and his staff are truly "Scottsdale's best"!"
- N.N. /
Google /
Sep 21, 2019
"Dr. Williams is very humbled and makes me feel very comfortable to discuss my flaws. I trust his honest opinion."
- S.X. /
Google /
Oct 03, 2023
"Dr. Williams is a wonderful surgeon! I had my breast done 18 years ago with saline implants. After 4 kids and lots of working out they had bottomed out and needed pocket repair. Dr. Williams was able to repair the pockets, and exchange the implants to silicone without a lift. They look and feel amazing. His front office staff is wonderful as well!"
- M.W. /
Google /
Jul 27, 2023
"I have beed seeing Dr Williams for several years and can't imagine having a better experience. His practice low key, elegant and personal. Adriana is kind, professional and an expert in her role. Dr Williams is an amazing physician and human. He has a light and gentle touch. I never look anything but natural."
- L.J. /
Google /
Apr 12, 2023
Previous
Next
Laser vein removal treatments at John Williams Plastic Surgery may improve the visibility of small to medium-sized blood vessels that are on the face and body. Popularly called spider veins, these blood vessels are rarely a medical problem, but they are considered unwanted. Many people avoid certain clothes (such as shorts and swimsuits) or use a large amount of makeup to try to mask their spider veins. Laser vein reduction is best for patients who have overall good health, don't have a history of blood clots, and aren't pregnant.
Laser vein removal sessions are completed in our Scottsdale, AZ office in about 20 – 40 minutes, based on the number of areas treated. For your procedure, you will relax in a reclined position in one of our treatment rooms as the skin is cleansed and prepared. At your request, a topical anesthetic can be applied before your treatment to minimize any discomfort. The laser handpiece is passed across the skin so the energy can target the veins through a series of pulses that don't affect the rest of the body. The vessel absorbs the energy of the laser, which collapses the wall of the vessel. You will be allowed to leave right after the treatment to get back to your normal activities.
After your laser vein reduction treatment, you may experience bruising, redness, and swelling, but these symptoms usually subside within 1 – 2 weeks. For quicker healing, support or compression garments should be worn to improve your blood circulation. It's important to avoid prolonged exposure to UV rays, and you should use sunscreen on treated areas. Certain patients see improvements quickly, but the timing of results will be different for every person. During your consultation at our facility, realistic expectations will be discussed, as well as recommendations on the number of treatments needed to get your best results. Other spider veins will likely appear in time so follow-up procedures may be performed as needed.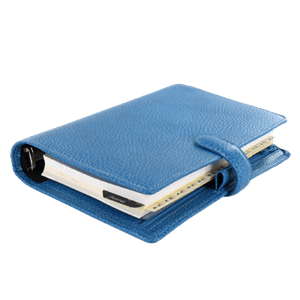 Restore Your SElf-Confidence
If you've been covering or concealing visible spider veins or pigmented lesions on your body or face, learn about nonsurgical laser and lesion reduction treatments at John Williams Plastic Surgery in Scottsdale, AZ to help improve the appearance of your skin. During your private consultation, a member of our team will assess your spider veins and create a personalized treatment plan that best addresses your concerns.