Microneedling (known as collagen induction therapy), is an extremely effective and minimally invasive treatment that stimulates the skin's response to actively produce collagen-rich tissue. Microneedling uses tiny needles to safely and effectively create micro-injuries in the upper layers of the skin. These micro-injuries trigger the body's natural production of collagen and elastin, two nutrients that enhance the health and appearance of your skin. This treatment can easily be combined with other skin treatments, like medical grade serums or PRP (platelet-rich plasma), microneedling can help reduce the visible signs of scars, pores, fine lines, wrinkles, and stretch marks. Schedule a consultation at John Williams, M.D. Plastic Surgery to learn more about the benefits of microneedling and ways to customize the treatment for your skin care needs and goals.
Reviews
"Words can not express how truly happy I am with my whole experience! I have wanted this surgery for years, but never thought I would actually voluntarily have someone cut me open. Trust in someone to do that is HUGE! Dr. Williams put me at ease immediately. After meeting and speaking with Dr. Williams I knew I was in good hands! He explained the whole process and everything I should expect (good and bad). If I had known about him before I wouldn't have waited so long! His whole staff is fantastic, especially Adriana! Thank you for EVERYTHING! It's been a month, I know I have a long way to go till I'm all healed, but I am already so very happy with the results! If you are looking for a great surgeon look no further!"
- K.L. /
Google /
Sep 22, 2018
"When you place yourself if the care of others, it's nice to feel confident and safe. This is what I found in Dr. William's office. He gives his professional opinion and lets you make an informed decision. Dr Williams also gives you options, helping you to feel your best. Stephanie, is the aesthetician who has been wonderful, she helps you to look better at any age. She explains the procedures and lets you decide what will work best for you. When she does a treatment she takes her time, explaining along the way what she is doing and why.Dr. Williams and his staff are truly "Scottsdale's best"!"
- N.N. /
Google /
Sep 21, 2019
"I have to start this off by saying Dr. Williams gained my 100% trust by being honestly and upfront with me during the whole process. Before I met him I had a couple other consultations that left me feeling discouraged. Dr. Williams was very informative during the consultation he answered almost all my questions and concerns before I even had to ask. He explained in detail what to expect before, during, and after the procedure. My results are exactly what I was hoping for and my recovery was better than I was expecting. I believe Dr. Williams is the best!"
- S.M. /
Google /
Jan 10, 2023
"From the moment I walked into the office, I felt welcomed by Dr. John Williams and his staff. For my breast augmentation, Dr Williams considered my own thoughts and opinions, as well as giving his own and we were able to come to an agreement on what size would be best. If you are feeling nervous, COME TO DR WILLIAMS! There is no intimidation. He truly cares about you, your general health and your body!"
- D.S. /
Google /
Oct 27, 2022
"Recently got a breast augmentation that Dr. John Williams did and it came out better than I could have ever asked for! He is the best dr ever and would go back and recommend a million times over. He answered all my questions, and really cares about the patient. It was the best experience ever!"
- N.L. /
Google /
Aug 11, 2022
Previous
Next
You may benefit from microneedling if you have slight to moderate skin issues such as:
Acne Scars
Stretch Marks
Fine lines
Wrinkles
Hyperpigmentation
Age spots/Sun spots
Rough skin texture
Low elasticity
Once the skin heals from a microneedling treatment patients can expect to see their results within 7-10 days. However, it is important to understand that this procedure shows its best results weeks after the treatment since the collagen and elastin will need time to have an effect on the skin. For maximum results microneedling should be done in multiples of 3 treatments spaced out every 6-8 weeks.
Microneedling is performed in one of our comfortable treatment rooms in about 60 minutes. If you are a new patient allow for extra time to get familiar with our Aesthetician. Although this procedure is nonsurgical, it can cause a slight sting due to the needles gently gliding over the skin. Therefore, prior to the treatment, we will thoroughly cleanse your skin and apply numbing cream or a local anesthesia to help with any minor discomfort. During the procedure, the microneedling handpiece houses a removable needle tip where each individual needle is passed and glided gently and evenly all over the treatment area. This process is repeated as necessary so that each section has been addressed. While the microneedling aspect is performed, a topical treatment, such as platelet-rich plasma (PRP) or a Growth Factor-infused serum can be applied for deeper penetration of the nutrients into the skin. Post treatment you can expect a moisturizer to be massaged in along with sunscreen, as your skin will be sensitive after the treatment.
You may have some swelling and redness for about 24-48 hours, but this should subside significantly by the third day. It may take about 3-6 weeks for the collagen and elastin levels to significantly increase before you see visible improvements in the health and appearance of your skin. Microneedling is a procedure that continues to improve the appearance and overall health of your skin. To continue to maintain the results after a microneedling treatment, it is recommended that patients get about 4 – 6 maintenance treatments every 4 – 6 weeks for optimal results and lasting skin health.
Frequently Asked Questions
How much does microneedling cost?
The cost for microneedling will vary, depending on what is included in your treatment plan. During your initial consultation, we will perform a skin analysis and then develop your unique treatment plan. From there, we will be able to go over your costs and what to expect during the procedure. John Williams, M.D. Plastic Surgery often offers specials on skin treatment packages so be sure to ask about current deals during your consultation.
What exactly is microneedling?
Microneedling, also known as collagen induction therapy, is a nonsurgical treatment to tighten and rejuvenate your skin. Collagen is a fibrous protein that helps keep your skin supple, smooth, and tight. Over time, your naturally stored collagen is depleted and your skin becomes thin and loses elasticity. Microneedling creates small wounds in your skin. These micro-injuries prompt your skin to increase its collagen production and generate new skin cell growth. Once healed, your skin appears brighter, firmer, and healthier.
Can I combine other treatments with microneedling?
During the microneedling process, channels are created in your skin that make it easier for treatments to penetrate the deeper layers. This is why microneedling is often combined with other treatments, like vitamin-rich serums or platelet-rich plasma (PRP). Microneedling with PRP has become known as the vampire facial. During your consultation, we can discuss what treatments may be performed along with microneedling and which would most benefit your skin.
How many treatments are recommended for optimal results?
Most patients have more than one microneedling session to achieve their best results. However, the number of treatments you need will depend on the condition of your skin and your goals. Microneedling can be safely performed every 4 – 6 weeks as needed. During your consultation, we will be able to estimate how many treatments you will need based on your skin and goals. Once you have reached your goal, we then recommend getting maintenance treatments every six months.
Is microneedling safe for everyone?
For the most part, microneedling is safe for all skin types and tones. Since the skin injuries created are so small, there are very few side effects after the treatment. Microneedling can be applied to most areas of skin, including the face, neck, arms, thighs, chest, and lower legs. Microneedling is not recommended if you have used Accutane within the last 2 – 3 months, as well as if you have an open wound, active skin infection, or herpes simplex. In addition, you may not be a candidate for microneedling if you are pregnant, nursing, or undergoing radiation treatments.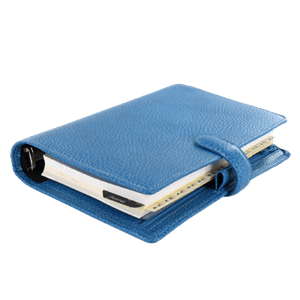 Natural Health and Radiance
Improve the health and appearance of your skin with microneedling collagen induction therapy at John Williams, M.D. Plastic Surgery in Scottsdale, AZ. As a minimally invasive, nonsurgical skin rejuvenation treatment that can give you softer, radiant results, microneedling boosts your natural production of collagen for healthy, firmer skin. Schedule a consultation with plastic surgeon Dr. John Williams to learn more about this procedure and other skin rejuvenation procedures.