What Is Breast Implant Removal?
After undergoing breast augmentation, which enhances the size and/or shape of the breasts, women may decide to have them removed. At John Williams, MD Plastic Surgery in Scottsdale, AZ, Dr. John Williams regularly consults with patients who want to remove their breast implants for various reasons. In some cases, a breast lift might be needed following implant removal, depending on the size of the implants and how much your skin has stretched. A lift can help minimize excess or sagging skin that could remain after implant removal. If you want to return to your original breast size, implant removal surgery along with a breast lift can produce beautiful and natural results. If you are interested in discussing this or any of our other surgical breast procedures, we invite you to schedule a consultation at our Scottsdale, AZ office.
Breast Implant Removal Reviews
"Dr William's and his staff are amazing!!! I am so happy I had my breast implant removal and lift with him. The results are amazing and I am only 4 days post op. He is so gentle I didn't even need prescription pain meds only Advil. His stitches are beautiful and very precise!!! If I ever have Plastic surgery again he will be the one!!!! I cannot say enough wonderful things about him!"
- Anonymous /
Facebook /
May 20, 2020
Previous
Next
Who Is An Ideal Candidate For A Breast Implant Removal?
Implant removal surgery may be desired to correct an array of rare but possible issues a patient might experience after a breast augmentation, such as hardening scar tissue (capsular contracture), breast implant-related illness, or implant malfunction. Sometimes, women may prefer the size and shape of their original breasts and want to restore their natural look. Whatever the reason, breast implant removal can counteract breast augmentation results and, when combined with a breast lift, can reestablish a natural, desirable aesthetic. Before your procedure, Dr. Williams will discuss your desired outcomes and how best to achieve those goals.
How is Breast Implant Removal Surgery Performed?
For your breast implant removal surgery, the implants will be taken out, and scar tissue may also have to be removed. Scar tissue (capsule) is typical after a breast augmentation and needs to be removed if it's affecting the shape of your breast or causing discomfort. Oftentimes, if there is an adequate amount of remaining breast tissue, nothing further needs to be done. If there is an excess amount of skin remaining then Dr. Williams can perform a breast lift at the same time as the removal.
What Should I Expect After Breast Implant Removal?
The time it takes to recover from surgery varies for every individual, depending upon the reconstruction needed after the procedure. After your surgery, Dr. Williams will provide you with post-procedure directions and may recommend additional treatments or medications to help reduce scarring and discomfort. Patients will experience bruising and swelling for the first few weeks and should limit strenuous exercise until instructed otherwise. However, patients are encouraged to undertake moderate activity starting the day of the surgery to help with blood circulation and prevent clots. Optimal results may be observed approximately 4 – 6 months after the procedure.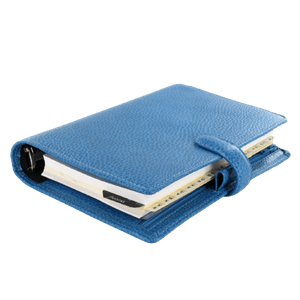 Restore Your Natural Look
Several factors could cause you to be dissatisfied with your existing breast implants. Whether they're the wrong size, texture, or shape, or you just don't want them anymore, John Williams, MD Plastic Surgery can help obtain the appearance you want with breast implant removal. At a consult, Dr. Williams will talk with you about your options to restore or improve the look and feel of your breasts. For more information, contact John Williams, MD Plastic Surgery at your earliest convenience.
Related Posts