About Breast Implant Removal
After undergoing breast augmentation, which enhances the size and/or shape of the breasts, women may decide they would like to have them removed for a number of factors. At John Williams, MD Plastic Surgery in Scottsdale, AZ, Dr. John Williams regularly consults with patients who want to remove their breast implants for a variety of reasons. Sometimes, a breast lift might be needed after implant removal based on the size of the former implants, as well as how much your skin has stretched. A breast lift can help minimize excess or sagging skin that could remain after implant removal. If you're wanting to return to your original breast size, implant removal surgery along with a breast lift can produce beautiful and natural results. If you are interested in discussing this or any of our other breast procedures, we invite you to schedule your consultation at our Scottsdale, AZ office.
Reviews
"Words can not express how truly happy I am with my whole experience! I have wanted this surgery for years, but never thought I would actually voluntarily have someone cut me open. Trust in someone to do that is HUGE! Dr. Williams put me at ease immediately. After meeting and speaking with Dr. Williams I knew I was in good hands! He explained the whole process and everything I should expect (good and bad). If I had known about him before I wouldn't have waited so long! His whole staff is fantastic, especially Adriana! Thank you for EVERYTHING! It's been a month, I know I have a long way to go till I'm all healed, but I am already so very happy with the results! If you are looking for a great surgeon look no further!"
- K.L. /
Google /
Sep 22, 2018
"When you place yourself if the care of others, it's nice to feel confident and safe. This is what I found in Dr. William's office. He gives his professional opinion and lets you make an informed decision. Dr Williams also gives you options, helping you to feel your best. Stephanie, is the aesthetician who has been wonderful, she helps you to look better at any age. She explains the procedures and lets you decide what will work best for you. When she does a treatment she takes her time, explaining along the way what she is doing and why.Dr. Williams and his staff are truly "Scottsdale's best"!"
- N.N. /
Google /
Sep 21, 2019
"I am beyond thrilled with the procedures I had done with Dr Williams. I'm January I had a tummy tuck and I loved it so much that I had some additional lipo done last week. Both experiences and follow up were great. His staff is wonderful as well. Beyond happy with the results!"
- L.L. /
Google /
Jun 11, 2020
"I am beyond thrilled with the procedures I had done with Dr Williams. I'm January I had a tummy tuck and I loved it so much that I had some additional lipo done last week. Both experiences and follow up were great. His staff is wonderful as well. Beyond happy with the results!"
- L.M. /
Yelp /
Jun 04, 2020
"amazing surgical experience - From the moment I met Dr Williams and his staff I felt very at ease. I went to have an explant and a lift after having trouble with my implants and hating them for 10 years. Dr. Williams listened and was very thorough and has a great bedside manner. My Dr recommended him and she was spot on. I had my explant and lift March 15th and I have had limited pain and have not needed pain medicine only Advil. He is very gentle and precise! I am so impressed and couldn't be happier even at 3 days post op! If you are considering a Dr, go see Dr Williams and his staff!!! They are amazing!!!"
- R. /
RealSelf /
May 19, 2020
Previous
Next
Implant removal surgery may be desired to correct an array of rare but potential issues a patient might experience after a breast augmentation, such as hardening scar tissue (capsular contracture), breast implant-related illness, implant malfunction, and unhappiness with the breast size. Sometimes, women might just prefer their original breasts and decide to restore their natural look. Whatever the reason, breast implant removal can counteract the results of breast augmentation and (when combined with a breast lift) can reestablish a natural, desirable aesthetic. Prior to your procedure, Dr. Williams will speak with you about your desired outcome and how best to achieve that goal.
During your surgery, the implants and scar tissue, capsule, are removed using one of two advanced techniques, En Bloc or total/partial capsulectomy, depending on which procedure is considered the most appropriate and safest. Dr. Williams makes these decisions after determining the individual needs and condition of each individual patient. After the implants have been removed, you may choose to undergo a breast lift depending on your aesthetic goals and what was discussed and determined during your consultation. In some cases, women decide to re-augment their breasts with a different size or type of implant, during what is called breast revision or implant exchange, after their implants are removed. Dr. Williams and his team will ensure you understand each of your options prior to your procedure.
The time it takes to recover from surgery is variable for every individual, depending upon the reconstruction needed after the procedure. After your surgery, Dr. Williams will provide you with post-procedure directions and may recommend additional treatments or medications to help reduce scarring and discomfort. For the first few weeks, patients will experience bruising and swelling and should limit strenuous exercise until instructed otherwise. However, patients are encouraged to have moderate activity starting the day of surgery to help with blood circulation and prevent clots. Optimal results can typically be observed approximately 4 – 6 months after the procedure.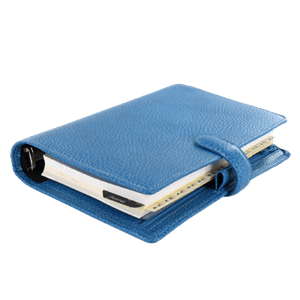 There are many reasons why you may have chosen to have your implants removed. Regardless of whether they are the wrong texture, shape, or size, John Williams, MD Plastic Surgery can help you to get the look you desire with breast implant removal. At a consultation in our Scottsdale, AZ facility, Dr. Williams will discuss your goals in detail and help you choose an option to restore the desired appearance of your breasts. For more information, contact John Williams, MD Plastic Surgery at your earliest convenience.