As a natural process of aging, our faces show effects of gravity, sun exposure, and decades of facial movements such as smiling and squinting. The underlying tissues that keep the skin looking young begin to break down, leaving laugh lines, smile lines, crow's feet, and facial creases. Soft tissue fillers like Juvéderm can help fill these lines and creases or add fullness to the lips or cheeks, creating a smooth, youthful appearance. Juvéderm is a popular injectable filler used at our Scottsdale, AZ plastic surgery office. Comprised of hyaluronic acid, a natural and valuable component found in the skin that depletes as we age, Juvéderm adds volume where this depletion is noticeable.
Once injected, the surface of the skin looks fuller, smoother, and softer. Our board-certified plastic surgeon, Dr. John Williams, is unique in his profession as he performs all of the injectable treatments himself, a testament to his hands on approach to quality patient care. Producing results that can last up to 12 months, Juvéderm is primarily used for the correction of moderate to severe facial wrinkles and folds. Dermal fillers can also be used in conjunction with, BOTOX, microneedling or a chemical peel.
Juvéderm® Reviews
"Recovering Alcoholic, Ex-smoker, Sun Exposed Male Yearning to Repair and Arrest Skin Damage. Scottsdale, AZ - The skin care specialist works for Dr. Williams. I was there for consult for Juvederm and Botox and to get the facial with skin care recommendations and advice. - - I really needed advice on skin care. After I quit drinking and smoking I noticed the visible damage to my face, and wanted advice on where to go from here. I made an appointment with my plastic surgeon's aestheticision and underwent a mild peel with a series of serums, Retinol, and moisturizers and a whole lot of education on daily skin care regimens.The session was worth the time and cost. I figured that OTC lotions and potions are not as beneficial as high grade products, but I did learn some cost saving remedies."
- A. /
RealSelf /
Nov 23, 2014
"My Best Friends Girl Wanted Botox and Juvederm, I Decided to Join Her - Scottsdale, AZ - Dr. Williams has an honest personality making a guy like me feel at ease and actually excited for the willingness to something like this. Dr. Williams is down to earth, realistic, and encouraging. I see why his female patients are so fond of his sincerity, and I guarantee he's an expert at making men in his care appreciate a professional and caring comfort zone. - - I'm a 55 year old male that has completed a few procedures for "post weight loss" consequences (see my other reviews) when my bestvfriend's girl asked me about Botox. I told her I didn't know much but asked the aesthetician who used to practice in my plastic surgeons office. She told me what she knew, the pros, cons, and cautions. So I found a coupon for Botox and Juvederm at a local spa and of course read all I could on REALSELF. I was at Dr. John Williams office for my one year post op photos and asked him about it all. Not only did he perform Botox regularly, he also said he'd do it a lot less than the coupon price. A few days later I was taking a selfie with an iPad and realized my forehead was falling down between my eyebrows. I decided to join her and try it out.We went to my plastic surgeons office and he explained why it's best to avoid coupon deals at spas, since the active shelf life of the solution is so short.He injected Botox in my middle forehead and filled the labial lines down both sides of my mouth. The needles are so tiny I hardly felt them.5 days later my frown is almost completely gone. I have frowned since I was a kid simply because I went so many years needing eyeglasses and couldn't see clearly so I squinted. I'm a happy guy but frowning is just a habit.It's been three weeks now and I think it's amazing how these products work. Dr. John Williams is the artist who knew where and how much to inject. I think guys should really consider this age erasing procedure."
- A. /
RealSelf /
Jan 29, 2015
"I went to Dr. Williams for a dermal filler and Botox injections. He injected my lips and I have been obsessed with the results! For the first time, I'm not self conscious having pictures taken of me due to not being happy with my lips. My sister's have both had Botox injections with him also with amazing results. They recommended him to me. One of my sister's also had a mommy makeover with him after massive weightloss and was featured in a famous book that was just published at Barnes and Nobles with her results. It's really cool! The procedures with Dr. Williams changed her entire life! It melts my heart seeing her finally post pictures of herself, dressing up for Halloween, doing things she never did before surgery. I plan on going to Dr. Williams for a tummy tuck, monsplasty, and breast augmentation myself ASAP and I can't wait because I've been dying to have that for myself too for years."
- C.K. /
Google /
Mar 19, 2019
Previous
Next
Juvéderm is performed during an in-office appointment. Prior to receiving the injection, an assessment will be made as to where the injections will go and how much of the medication (number of syringes) is needed to produce the desired results. As the solution is injected into the skin, the surgeon will massage the area so that the medication diffuses and spreads evenly. Cold compresses are then applied to help with swelling.
After a Juvéderm treatment, patients can return to work, but exercise or strenuous activity should be avoided for about 24 hours. The injections sites will appear red and swollen, but this goes away within a couple of hours. Some patients may bruise, but this is also temporary. The visible results after the injections are noticed immediately. The results will last for about 12-18 months before another round of injections are needed or desired.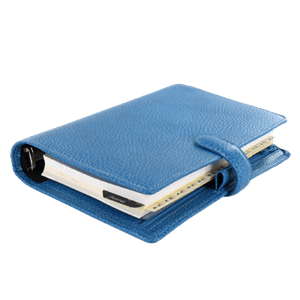 Plan Your Procedure
Average Cost

$600

-

$800

Recovery Time

2-3 days

Average Procedure Time

45 min

Procedure Recovery Location

Office
Contact Us
Fillers, such as Juvéderm, are a fantastic way to turn back the hands of time, adding volume to the face and creating a smooth and softer facial appearance. During the initial consultation, we will provide a thorough skin assessment so that we can tailor the best treatment to meet your aesthetic goals. We invite you to call our office today to learn more.
Related Procedures