A tummy tuck procedure by a board-certified plastic surgeon, like Dr. John Williams, is designed to reshape the lower abdomen by removing excess skin and fat. Ideal candidates for the tummy tuck procedure are men and women, who are healthy, at a stable weight, have realistic expectations for the outcome, and have excess skin and fat around the abdomen that cannot be changed with diet and exercise.
Abdominoplasty at John Williams MD, Plastic Surgery is usually performed in conjunction with liposuction so the entire abdomen can be contoured at the same time. If the abdominal muscles have become weakened or have separated during pregnancy, also known as a diastasis rectus, they will be stitched back together during the surgery. This will help create a narrower waist and will strengthen the supporting structures of the abdominal wall. After a tummy tuck, Dr. Williams prefers that his patients spend the night at the after care center to be cared for by experienced surgical nurses. Dr. Williams has performed many successful tummy tucks resulting in a flat, firm, and beautiful contour often leaving patients thrilled with their new shape.
Tummy Tuck Reviews
"Man Boobs Bye Bye - Scottsdale, AZ - For this procedure I did not get any other consultations or opinions. My reason for this being after he performed the abdominoplasty I am completely comfortable and confident with his demeanor, skills, attitude, professionalism, and ethics.His fees are very reasonable, his office staff are comforting.I am completely comfortable with my decision, not even the slightest hint of second thoughts or apprehension. Dr. Williams is THAT good. - - I was at John L. Williams office today for pre-op consult and off the cuff (because I had been reading about Gynecomastia on REAL-SELF) asked about my chest. Even though I work out It is still flabby and not flat. So after a few minutes of examination he said on a scale of 1-10 I am a 3 with breast tissue and would also benefit from lipo of the chest.So we are also doing this procedure since I know I will regret not asking about it and doing something about it later on.When I got fat right at the same time as puberty set in my breasts grew thick and almost pointed. That was not a good time in life to gain wait as it is common for pubescent boys to have enlarged breast for s period of time during puberty, but getting fat simultaneously made a mess.I lost 50 pounds a while ago, gained 15 in muscle, and had abdominoplasty which is another review. Its been over a year and I work out lifting weights with full commitment. My pecs have thickened immensely from exercise and I started working on my back muscles.I had a friend photograph my back so I could track the muscle development and that is when I saw all of the looses flesh on my flanks, backside and down my butt. So I am scheduled for posterior lipectomy (male butt lift) surgery this Friday October 11, 2013; in addition Dr. Williams will remove the glandular tissue and lipo the chest area.I figure if I have worked this hard to build the muscle of the pectoral region I might as well have it look good. The additional cost is $2500.00 since I am combing it with the butt lift (different review).Pictures will post soon."
- A. /
RealSelf /
Oct 07, 2013
"ABSCAPES: Abdominoplasty for Men - Scottsdale, AZ - One day I was in a lab office getting a blood draw for my doctor who cannot believe that she is taking me off all medications for cholesterol and blood pressure, when there lay a magazine about all of the top doctors in Phoenix. I had already had a consultation with a local plastic surgeon and there is only one in this area. I started researching all of the PS in Arizona on the web, chose 2 days when I would be in Phoenix, and set up appointments.The doctors were all very helpful, and the doctor I chose after thinking about it for a couple weeks was the one who talked to me man to man.I did find it strange that the liposuction clinic said that was the only procedure I needed, but I probably wouldn't be completely satisfied.All of the Board Certified Plastic Surgeons commented on my core muscles and were very clear that abdominoplasty would benefit.Dr John L Williams is calm, straightforward, open minded, and exudes a natural confidence. A few of the nurses commented at the hospital that if they were to undergo a PS procedure, they would use Dr. Williams (I found that bit of info very comforting)!If you schedule a consultation with Dr Williams you will immediately see what I am talking about. He is such a cool guy that his staff have been with him sense he started his practice. - - Just the term Tummy Tuck grossed me out. As soon as I created the new terminology I was more apt to move forward with investigating this procedure. When I heard that only about 6000 men had this procedure last year it made me think, then I looked around at all the dudes and realized they don't seem to care what their gut looks like. two years ago I weighed 225 pounds on a 5'11" frame (52 years old).I hate dieting, even the word annoys me. I saw on some "Dr." TV show that reducing my daily intake by 500 calories and exercising 3 times a week would result in natural weight loss. I identified the 500 calories and went to a local athletic facility. I even changed that terminology from "working out" to "goofing off" 2-3 pounds a month started disappearing. After a little more than a year of nothing drastic I was buying new pants.I was still drinking more than the average bear and decided to get active in a local 12 step group. Without 2000 calories a day from a bottle another 20 pounds literally fell off in a month. I weigh 175 and have maintained this weight for a year now. Since I didn't diet, or do anything drastic the "lifestyle change" stuff doctors and dieticians keep telling me turned out to be true, and permanent.So how I got the idea to consult with a plastic surgeon about my loose belly skin and round abdominal physique behooves me but on the fly I made an appointment. I didn't even know the term tummy tuck at the time. I had heard of this PS office on public radio and went in. The journey thus began from that wow moment, I can look like I did when I was 12 before I became the fat kid!This all started in January of 2012, and now my "abscape" surgery is scheduled for July 19, 2012. I consulted with 8 plastic surgeons and read almost every review on REALSELF."
- A. /
RealSelf /
Jun 30, 2012
"I just met with Dr. Williams for a one year follow up of my first procedure (abdominoplasty) and a consultation on a possible second procedure (buttock lift). Dr. Williams is such a down to earth skilled surgeon who refuses to out-price his work out of the affordable market that I don't need to compare Board Certified plastic surgeons ever again. I am scheduling the second procedure for October, 2013 after meeting with him this week. I have a lot of excess skin on my back waist area that is a result of weight loss and will not "go away" with diet and exercise. Most men don't care how they look or are afraid to even thinking about plastic surgery. 5 minutes with Dr. Williams and the shame is gone and replaced with hope."
- C. /
Kudzu /
Jan 30, 2016
"I was looking at abdominoplasty procedures and consulted with 6 Board certified plastic surgeons. They were all incredible and competent in their own ways; but Dr. Williams has a personality and demeanor that made me feel welcome, appreciated, and confident that the outcome was going to be within a realm of expectation that we both agreed upon.I just finished my 3 week post-op appointment and am very happy with his surgical skills. It is my opinion that the success of such a procedure relies on the patient and the physician; the later carrying the larger responsibility.Dr. Williams exceeded my expectations. If you should consult with him or any of the staff that have been with him since he started his practice, you will see first hand what I am talking about."
- Anonymous /
Vitals /
Aug 09, 2012
"Deciding to have cosmetic surgery and choosing the right doctor for me was a process. I was looking at having a breast lift with augmentation and a tummy tuck. After researching the procedures I wanted to have done, I met with several doctors over the course of a couple of years. I had consultations with three plastic surgeons in Arizona after moving here from New York where I had met with 3 others. I chose the doctors based on their reputations and referrals from friends. Due to my own medical issues and special needs, I wanted to be sure I was making the best decision for my needs. Once I met with Dr. Williams there was no question who I would be putting my trust in. From the moment I entered the office, I was made to feel comfortable. Nicole is warm, friendly and treated me as if I was the only patient, as I???m sure she does with everyone. She answered many of my questions before and after my first consultation promptly and has a lot of patience and compassion. When I initially met with Dr. Williams I immediately felt comfortable. He is very down to earth and took more than ample time to answer the many questions I had for him. He is extremely patient and easy to talk to and never made me feel like I was taking up a lot of his time, which I???m sure I was. I came back for another consultation with my husband and Dr. Williams showed the same bedside manner as I asked most of the same questions and went over every detail again with him. This was a huge part of my decision in choosing Dr. Williams. Knowing that I would be coming to his office for several months, I wanted to be sure whoever I chose was someone I felt comfortable speaking with just as much as his ability as a surgeon. I felt comfortable with Dr. Williams and Nicole from day one and after the procedure. I feel even more confident in my choice to have him as my surgeon. As soon as I was out of surgery, Dr. Williams called my mother 2,500 miles away to assure her I was okay and answered questions she had. He saw me the following morning and went over all the details with me. Nicole was on top of every detail beforehand and even more so after the procedures. Whenever I called or emailed, I was answered immediately regardless of the day or time. For a somewhat high maintenance patient such as myself with a lot of questions and concerns, I could not be happier. Even with all the research I did prior to the surgery, I still expected to be the one person who takes off the bandages and head to the beach. Obviously that is not what happened, but Nicole and Dr. Williams continued to reassure me through the healing process and now three months post-op, the results of my breast lift and tummy tuck are amazing! Dr. Williams achieved the natural look I was hoping to have in my breasts and although my tummy is still healing, I see a huge difference and look forward to the final results. I am so happy I chose Dr. Williams. From start to finish him and Nicole have taken care of everything I needed, including the extra emotional support. I would recommend him highly to anyone looking for a plastic surgeon. Thank you again for everything!"
- J. /
Vitals /
Jan 27, 2016
Previous
Next
Patients considering a tummy tuck surgery should be at or near their goal weight. Our doctor believes that this surgery garners the most effective results once all pregnancies have been completed and additional weight gain can be avoided. In general, good candidates for tummy tucks are men or women who demonstrate:
Excess or sagging skin of the abdomen
Abdominal contour that protrudes and is out of proportion to the rest of the body
Stable weight if excessive skin is due to massive weight loss
Weakened and separated abdominal muscles (due to pregnancy)
Excess fatty tissue that is located primarily in the abdomen
During the initial consultation, our dedicated team will evaluate the overall health of the skin and assess skin quality, looseness, and the amount of fat that is present in the abdominal region. This will help our surgeon to develop an individual surgical plan. Some patients will only require minor tightening, known as a mini tummy tuck, whereas others will require a more extensive approach, which is a full tummy tuck. The difference is in the size of the incision as well as how much skin and fat can be removed. During surgery, a horizontal incision is placed just above the pubic area. The incision extends laterally toward the hipbones and the length depends largely on the amount of skin to be removed. The skin and fat are elevated, the muscles are tightened and the excess skin and fat are removed.
After tummy tuck surgery, patients will need to be very careful as they attempt to stand straight and begin moving around. Because of the tightening effect, it may take 3-5 days before patients are standing fully upright. Swelling and bruising are expected, but the use of an abdominal compression garment will help with this. There will be some numbness over portions of the abdominal area, and this may persist for several months. Patients may return to light activities within 2 weeks from surgery, and can expect a full recovery within 6-8 weeks. The outcome following this surgery is a tighter, flatter tummy with no more loose, hanging skin. Scarring is typically not seen as the incision is placed inconspicuously and is generally hidden by undergarments and bathing suit bottoms.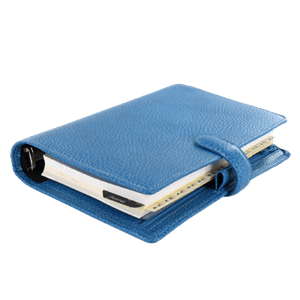 Plan Your Procedure
Average Cost

$15,000

-

$20,000

Recovery Time

4-6 weeks

Average Procedure Time

3-5 hours

Post-op Follow-up

6 months

Procedure Recovery Location

Overnight Stay
Contact Us
Tummy tuck surgery has changed the lives of countless men and women. In particular, women who have completed pregnancies or have lost a significant amount of weight find that this surgery allows them to reclaim their figure once again. If you have loose and sagging skin in your abdominal region and ready to attain a flat tummy, please call our plastic surgery office today and schedule a consultation with our acclaimed board-certified plastic surgeon.
Related Procedures