An eyelid lift is performed by our board-certified plastic surgeon, Dr. John Williams, to correct eyelids that make you look tired, sad, or older. Blepharoplasty removes the excess fat and drooping skin of the eyelid, minimizes bags under the eyes, and tightens lower eyelid skin for a more youthful, rested, and alert appearance. This extra skin and fat are removed with an incision along the natural crease of the upper and lower eyelids. Our practice in Scottsdale, AZ can provide men and women with a rejuvenated facial appearance, helping them look younger. For an even fresher new look, patients should consider a brow lift or facelift in conjunction with this surgery.
Reviews
"Words can not express how truly happy I am with my whole experience! I have wanted this surgery for years, but never thought I would actually voluntarily have someone cut me open. Trust in someone to do that is HUGE! Dr. Williams put me at ease immediately. After meeting and speaking with Dr. Williams I knew I was in good hands! He explained the whole process and everything I should expect (good and bad). If I had known about him before I wouldn't have waited so long! His whole staff is fantastic, especially Adriana! Thank you for EVERYTHING! It's been a month, I know I have a long way to go till I'm all healed, but I am already so very happy with the results! If you are looking for a great surgeon look no further!"
- K.L. /
Google /
Sep 22, 2018
"When you place yourself if the care of others, it's nice to feel confident and safe. This is what I found in Dr. William's office. He gives his professional opinion and lets you make an informed decision. Dr Williams also gives you options, helping you to feel your best. Stephanie, is the aesthetician who has been wonderful, she helps you to look better at any age. She explains the procedures and lets you decide what will work best for you. When she does a treatment she takes her time, explaining along the way what she is doing and why.Dr. Williams and his staff are truly "Scottsdale's best"!"
- N.N. /
Google /
Sep 21, 2019
"Dr Williams is a remarkable plastic surgeon. Dr Williams listens to the desires of the patient and then executes the perfect enhanced beautifying result(s)."
- T.J. /
Google /
Apr 01, 2022
"I have nothing but wonderful things to say about Dr. John Williams! My breast reduction surgery went even better than I could ever hope and the recovery process was a breeze. He is with you through every step of the way and you can count on him doing an incredible job. If you are looking, look no further!"
- E.C. /
Yelp /
Feb 24, 2022
"I had let my weight get out of control and got to close to 300 lbs. On my 30th birthday, I decided that I need to lead a healthier life and to loose the weight. The first picture is me in 2006, two years before I lost the weight. I worked out and changed my eating habits to loose over 100 lbs. From that time in being overweight, I did get loose skin around my mid section. I spent for over a decade on trying to see if the skin would tighten up but it never did. I went to see Dr. Williams in Dec. 2018 for a consultation. I went to three other doctors and decided to save up money and then go back to Dr. Williams for the tummy tuck. I saved up for close to 3 years and had the money ready. I went back to Dr. Williams and he kept the first consultation price which was a nice surprised for me. We went over everything about the procedure and what to expect afterwards. I also told Dr. Williams of my desire to do a bodybuilding competition which he was excited for me to do and about how much time I needed to heal to be able to compete. The day of the surgery, everything went well. I was transported to an overnight stay for healing. Dr. Williams came to see me before I was checked out to go home the next day. The recovery went well and I had many check-ups with Dr. Williams to make sure the healing went well. I was even excited to get back to the gym and start working out again. I would encourage anyone, male or female, to get a consultation with Dr. Williams. He will be honest with you if the procedure will work for you and answer any questions that you have. On the final note, I did do the competition 10 months after the surgery (final picture). You can still see the scar but when I talked with the judges, it didn't matter that there was a scar there. Give a call today for a consultation with Dr. Williams."
- T.C. /
Google /
Feb 19, 2022
Previous
Next
You may be a good candidate for eyelid surgery if you have:
Upper eyelids

Excess skin that hides the natural fold of the upper eyelids
Loose skin that hands down from the upper eyelids
Puffiness in the upper eyelids that creates a tired look
Impaired vision due to hanging skin

Lower eyelids

Excess skin and fine wrinkles of the lower eyelids
Puffy "bags" under the eyes
Blepharoplasty may either be performed on the upper eyelid, the lower lid, or both. The most common problem with the upper eyelid is excess skin. Not only does this look unappealing, but it can also obstruct one's vision. This is corrected with an incision that is placed along the natural fold of the eyelid and excising any excess fat and skin. For the lower eyelid, treatment will improve the appearance of bulging and sagging skin below the eye. Incisions may be made just slightly below the lash line, or a transconjunctival incision may be a better option as the incision is made inside the lower eyelid, which eliminates visible scarring. A lower lid lift does not necessarily improve the dark circles that may occur under the eyes. In this situation, we may recommend a skin rejuvenation procedure such as laser treatment or a chemical peel to assist with discoloration.
Eyelid surgery is performed under general anesthesia or IV sedation. Patients will be sent home and will be advised to keep their heads elevated for the first several days. Bruising and swelling will occur and may last for several weeks. It takes approximately 3-4 weeks for the results to appear. This surgery leads to very minimal scarring due to the location of the incisions. Not only will patients look rejuvenated and refreshed, but they also may experience an improvement in vision.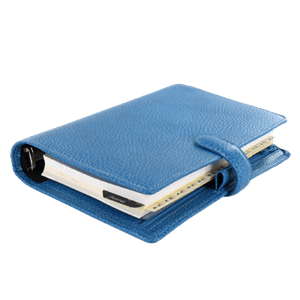 Plan Your Procedure
Average Cost

$5,000

-

$8,000

Recovery Time

3-4 weeks

Average Procedure Time

1-2 hours

Post-op Follow-up

3 months

Procedure Recovery Location

Out-Patient
Contact Us
Blepharoplasty is a common procedure that can make a big difference in your life. For women in particular, putting on makeup can be difficult if hanging skin exists on the upper eyelid, and even with makeup on, the bags and circles under the eyes cannot be improved. Eyelid surgery creates beautiful, soft results that can be long lasting and life changing. For a complete consultation, we encourage you to call our plastic surgery office so that you can visit with our team and learn more.
Related Procedures