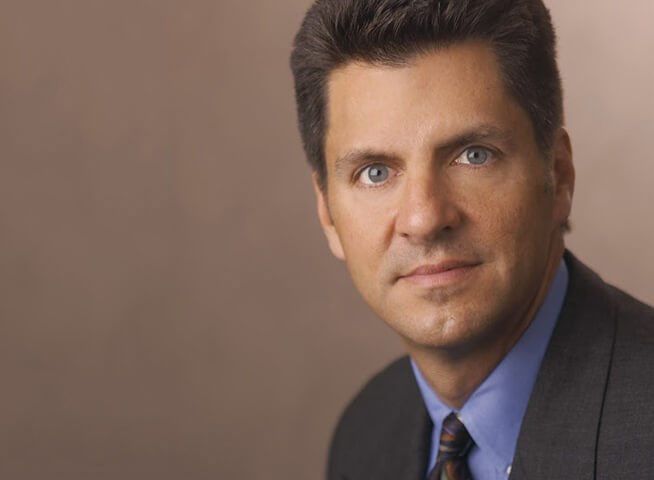 John Williams, MD
If you are considering plastic surgery, choosing the right surgeon will be the most important decision that you will make. Board-certified Plastic Surgeon, Dr. John Williams, is considered one of the premier surgeons in Scottsdale, AZ with over 20 years of private practice experience. Patients frequently choose Dr. Williams because of his reputation for compassion, honesty, professionalism, and high ethical standards. He also combines a friendly, relaxed bedside manner with gentle and meticulous surgical technique. For a truly unique experience in the world of plastic surgery, make the right choice and choose Dr. Williams for your plastic surgery.

Meet Dr. Williams
Reviews
The Valley's Finest....by far! I never wanted to have plastic surgery prior to having my children. However, after birthing six children my body was not looking very good even after loosing all the baby weight. When I decided to have a Mommy Makeover, I researched doctors and the process and procedures for a long time. All in all, I interviewed 9 different top rated plastic surgeons that had fantastic reviews and I can honestly say that I would only consider letting two of them cut me open. Only one was in the state of Arizona. When I met Dr. John Williams for the first time, he made me feel calm. He was very professional but down to earth. He was very confident in what he can do and yet not cocky like most plastic surgeons that I have met. (Trust me, most are cocky and arrogant) He took a lot of time with me describing everything and answered ALL of my concerns and questions more thoroughly than I could have imagined. When I left, I knew I wanted Dr. John Williams to perform my surgery. Shortly after this visit, I became pregnant and my Mommy Makeover would have to wait. Three years later, I was ready! I went back to see Dr. Williams and Nicole was awesome! She is very sweet and makes you feel very comfortable as well. They even gave me a discount for coming back! His prices were already very reasonable and I booked him right away! I am a bruiser and a scar prone person so I was very worried about this surgery. I had read about woman being in terrible pain the first few days of recovery and I had a horrible time recovering from my recent c-section. I had none of this. I had almost no pain. Honestly, his hands are like magic because I had NO bruising what so ever! I don?t do well with pain meds so I was not looking forward to doing that but I didn?t even need anything other than Tylenol. I cannot say enough good things about Dr. Williams and his staff. It was an amazing, life changing procedure that I?m so happy I did. I truly believe that it has everything to do with how gentle Dr. Williams is with the tissue in surgery. My stomach looks better than I could have hoped for and I finally have breasts that are in proportion with my body! I feel amazing and it?s only been about 4 weeks since my surgery. My step mom saw me and has already scheduled a procedure with him even though she had a previous plastic surgeon that she had gone with!
Such a wonderful surgeon and person! Nicole and McKenna are so helpful and kind, too. Thank you for giving me my confidence back and then some! :)
I think Dr Williams is a great doctor and such a nice person. He has a great staff also.
This review only contains a rating
Dr. Williams and his office staff Nicole and McKenna are all so warming and welcoming every time I walk through the door. His work is very detailed and you can tell this is his passion and he loves to do what is best for his patients. It's so nice to have a doctor that makes you feel totally comfortable and explains exactly everything he is or will be doing for you. I am the type of person who feels better when I know what to expect and this office goes above and beyond to make sure I feel 100% with everything! I also get all my skincare done by the aesthetician there and I have never felt so good about my complexion. They have all medical grade products and I love each service I get with McKenna. I was a little intimidated going in at first because I didn't know what the fees would be for what I was looking for. To my surprise I was so pleased to see how affordable everything was including the surgery fees! I would defiantly recommend my closest friends to come here!
4.9
Post Surgery Exercise
After years of treating all types of athletes, from the weekend warrior to the professional, Dr. John Williams has discovered that exercise is by far one of the best ways to speed up the recovery process. That's why after every surgery, Dr. Williams and his staff encourage patients to partake in exercise regimens that will benefit the patient both physically and mentally. They will work with each patient to find a regimen that meets their fitness level and overall health during the recovery process. During the post-op recovery period, Dr. Williams will determine the most appropriate time for you to begin exercise as well as the best exercises that should be performed based on the procedure that was done. Please click to learn more about post-surgery exercise and how you can benefit.