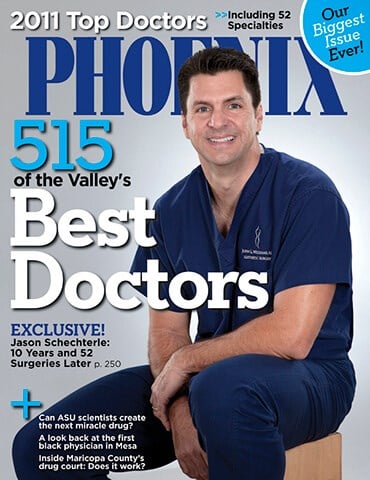 John Williams, MD Plastic Surgery
If you are considering a breast augmentation, tummy tuck, or any other plastic surgery procedure, choosing the right surgeon will be the most important decision that you will make. Board-certified Plastic Surgeon, Dr. John Williams, is considered one of the premier surgeons in Scottsdale, AZ with over 20 years of private practice experience. Patients frequently choose Dr. Williams because of his reputation for compassion, honesty, professionalism, and high ethical standards. He also combines a friendly, relaxed bedside manner with gentle and meticulous surgical technique. For a truly unique experience in the world of plastic surgery, make the right choice and choose Dr. Williams for your plastic surgery.

Meet Dr. Williams
Reviews
Words can not express how truly happy I am with my whole experience! I have wanted this surgery for years, but never thought I would actually voluntarily have someone cut me open. Trust in someone to do that is HUGE! Dr. Williams put me at ease immediately. After meeting and speaking with Dr. Williams I knew I was in good hands! He explained the whole process and everything I should expect (good and bad). If I had known about him before I wouldn't have waited so long! His whole staff is fantastic, especially Adriana! Thank you for EVERYTHING! It's been a month, I know I have a long way to go till I'm all healed, but I am already so very happy with the results! If you are looking for a great surgeon look no further!
When you place yourself if the care of others, it's nice to feel confident and safe. This is what I found in Dr. William's office. He gives his professional opinion and lets you make an informed decision. Dr Williams also gives you options, helping you to feel your best. Stephanie, is the aesthetician who has been wonderful, she helps you to look better at any age. She explains the procedures and lets you decide what will work best for you. When she does a treatment she takes her time, explaining along the way what she is doing and why.Dr. Williams and his staff are truly "Scottsdale's best"!
Dr. Williams is a wonderful surgeon! I had my breast done 18 years ago with saline implants. After 4 kids and lots of working out they had bottomed out and needed pocket repair. Dr. Williams was able to repair the pockets, and exchange the implants to silicone without a lift. They look and feel amazing. His front office staff is wonderful as well!
I have beed seeing Dr Williams for several years and can't imagine having a better experience. His practice low key, elegant and personal. Adriana is kind, professional and an expert in her role. Dr Williams is an amazing physician and human. He has a light and gentle touch. I never look anything but natural.
I can't express how grateful I am for finding Dr Williams for my breast surgery. I had researched a few other surgeons prior to choosing Dr Williams. From the moment I met him and his assistant Adriana (she is amazing too) I knew he was the correct choice for me. Dr Williams took the time to answer any questions or concerns I had and walked me thru what to expect from the surgery/recovery process. I'm now 4 months post recovery and I couldn't be happier with the results or the experience with the surgery and the follow ups I have received. It shows that Dr Williams and his staff including the surgery center truly care about their patients and that their recovery goes smoothly with the best results possible. I went into this surgery with a realistic idea what to expect as far as results go, however Dr Williams far exceeded that!! For the 1st time in a very long time I feel comfortable with how my body looks, I feel so much better health wise and my self esteem/confidence has also improved. I would 100% recommend Dr Williams to anyone looking for a great surgeon!!
4.9
218 Total Reviews
Post Surgery Exercise
After years of treating all types of athletes, from the weekend warrior to the professional, Dr. John Williams has discovered that exercise is by far one of the best ways to speed up the recovery process. That's why after every surgery, Dr. Williams and his staff encourage patients to partake in exercise regimens that will benefit the patient both physically and mentally. They will work with each patient to find a regimen that meets their fitness level and overall health during the recovery process. During the post-op recovery period, Dr. Williams will determine the most appropriate time for you to begin exercise as well as the best exercises that should be performed based on the procedure that was done. Please click to learn more about post-surgery exercise and how you can benefit.