Breast augmentation involves enlarging the breasts through the use of silicone or saline implants. While a breast augmentation can be performed at any age, our board-certified plastic surgeon, Dr. John Williams, recommends women wait until their breasts have fully developed (usually after the age of 18) before undergoing this procedure. Additionally, Dr. Williams and his team will work very closely with you to determine the right type and size of implant to provide the best overall result.
Breast augmentation is performed as an outpatient procedure in Scottsdale, AZ, and most patients return to work in 2 – 3 days. The day following the procedure, Dr. Williams will follow up with you and instruct you on post-operative care and exercises that can be done after breast surgery. A sports bra will also need to be worn for 4 weeks, and most non-strenuous physical activities can be resumed immediately.
Breast Augmentation Reviews
"Dr. Williams and his staff were beyond amazing! Getting any type of surgery is of course nerve racking but Dr. Williams and Nicole, his office manager, made the experience so easy and comfortable. I went in for a consultation for breast augmentation and from the moment I was greeted at my first appointment I felt at home and the nerves went right out the window. I had been referred by a friend to him and I loved his honesty when choosing the right look for me that I didn't even consult with other dr's. I trusted him completely. The day of surgery went perfectly smooth and the recovery was so painless and easy. I would highly recommend Dr. Williams to anyone! I'm sad all my post op appts are done because I enjoyed going in to see the staff so much! Extremely happy with my results and my whole experience! Thank you Dr. Williams and staff!"
- A.M. /
Facebook /
Jan 01, 2022
"I would highly recommend Dr. Williams to anyone considering plastic surgery. I am a mother of 2 and was very hesitant about getting any elective surgery done. After meeting with Dr. Williams and his staff, I knew if I were to get a breast augmentation done, it would be with him. I had met with a number of other Doctors in the area and there was no comparison. The office is very professional and the people there are very kind and courteous. The office manager, Nicole, helped me through the whole decision process the way a good unbiased friend would. They were able to give me all the information I needed to make an informed decision with my body. My anxiety soon grew into trust and I am so happy with the end result. Dr. Williams is an expert in his field and delivers results to perfection. I am so happy I did the research and found the best in the industry. The results speak for themselves."
- S.S. /
Facebook /
Jan 01, 2022
"Recently got a breast augmentation that Dr. John Williams did and it came out better than I could have ever asked for! He is the best dr ever and would go back and recommend a million times over. He answered all my questions, and really cares about the patient. It was the best experience ever!"
- N.L. /
Google /
Aug 11, 2022
"From the moment I walked into the office, I felt welcomed by Dr. John Williams and his staff. For my breast augmentation, Dr Williams considered my own thoughts and opinions, as well as giving his own and we were able to come to an agreement on what size would be best. If you are feeling nervous, COME TO DR WILLIAMS! There is no intimidation. He truly cares about you, your general health and your body!"
- D.S. /
Google /
Oct 27, 2022
"Dr. Williams is a wonderful surgeon! I had my breast done 18 years ago with saline implants. After 4 kids and lots of working out they had bottomed out and needed pocket repair. Dr. Williams was able to repair the pockets, and exchange the implants to silicone without a lift. They look and feel amazing. His front office staff is wonderful as well!"
- M.W. /
Google /
Jul 27, 2023
Previous
Next
Good candidates for breast augmentation are women who demonstrate:
Small breast size for body shape
Desire to correct a breast asymmetry
Desire to correct a size discrepancy between breasts
Breasts that have become smaller and lost their firmness after having children
Non-smokers or those who have ceased smoking two months prior to the procedure
Overall good health
The patient's overall health, along with the current breast size and breast shape will be discussed during the initial consultation. Additionally, Dr. Williams will evaluate the underlying bony anatomy of the chest, the presence of breast masses (if any), the looseness of the skin of the breasts (if any) and the patient's overall body shape in proportion to her breasts. Finally, measurements will be taken of the breasts and the patient will have the ability to visualize different implant sizes through the use of sizers which will help determine the best implant size. This evaluation will help to develop a customized and individual breast augmentation plan.
When choosing the right breast implant, Dr. Williams will discuss several aspects of the various implants that are offered today. Each implant is produced with varying profiles, which is the amount of projection the implant will offer in proportion to it's width. This is taken into consideration along with the shape of the chest wall and the breast base width. The goal is to find an implant that will fill the base width naturally, while at the same time offering a projection the patient will be happy with. Breast implants also come in various shapes (round or tear-drop shaped), and different textures (smooth or a textured surface). The incision type and the implant placement will also be addressed. Dr. Williams typically places the implant under the pectoralis major muscle to create a more natural, softer looking breast. A common approach for the incision is either within the natural crease of the breast or along the nipple. Both of these techniques hide scarring and offer a natural result.
Both silicone and saline breast implants remain popular choices among women today. The type chosen depends on a few different factors. Saline implants are filled with saltwater during surgery and this amount can be adjusted during the procedure. These implants can feel a bit firmer than silicone implants. Silicone implants have a pre-filled amount of cohesive gel and they tend to have a more natural feel. Dr. Williams typically uses silicone implants for patients who have lower body weight and less breast tissue.
There are a couple of distinct differences between saline and silicone breast implants. Firstly, the FDA requires that patients must be 18 years of age in order to receive saline implants, and 21 years of age for silicone. In addition, silicone implants usually cost about $1,000 more than saline. Dr. Williams will assess a patient's current amount of breast tissue, as well as discuss the patient's goals for surgery, and together make a determination as to the best implant to use to attain the best result.
After breast augmentation surgery, patients are placed in a surgical dressing that may include a support bra or wrap. Swelling is expected after surgery, but because of Dr. Williams' meticulous and gentle surgical technique, it is very rare for patients to experience any bruising. This very gentle surgical technique also results in very little pain as well as allowing them to return to their normal (non-exercise) activities within 24-48 hours. The swelling will start to resolve 1-2 weeks after surgery, although this will vary between patients.Most patients will see complete recovery between 6-8 weeks after surgery.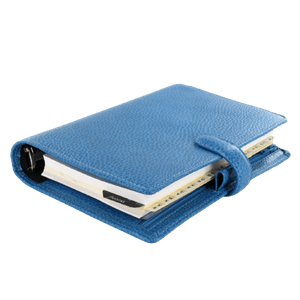 Plan Your Procedure
Average Cost

$6,000

-

$8,000

Recovery Time

48 Hours

Average Procedure Time

1-2 Hours

Post-op Follow-up

3 months

Procedure Recovery Location

Out-Patient
Contact Us
Achieve the Look You Want
Breast augmentation surgery is one of the most common cosmetic procedures performed among plastic surgeons. Dr. Williams has performed thousands of breast augmentations over the past 25 years in Scottsdale, Phoenix, and other surrounding areas. He is known for producing gorgeous, natural results. If you desire shapelier breasts, please call our plastic surgery office and schedule your complimentary consultation with Dr. Williams today.
Related Procedures
Related Posts